THE INFORMATION ON THIS PAGE
IS NOT PRESENTED TO TAKE THE PLACE OF ADVICE
OR RECOMMENDATION OF A QUALIFIED PHYSICIAN
NOR IS IT TO TAKE THE PLACE OF YOUR GOOD COMMON SENSE.





WHAT IS MASSAGE?




OR Why you "knead" a massage



Who doesn't enjoy a good backrub? Touch is instinctive. Humans are meant to touch and to be touched. Touch brings us into physical contact with another human being ~~ a powerful experience. But when you add the touch of a licensed massage therapist, you now have a wonderful tool for improving your physical, mental and spiritual health.

Since the beginning of recorded medical care, Egyptian drawings from as early as 2500 B. C. show medical practitioners treating the hands and feet of patients. This was the earliest form of reflexology.



MASSAGE IS:
Definition: The scientific, systematic, manual manipulation of the soft tissues of the body EXCLUDING mucous membranes and sexual organs

A natural,therapeutic tool for many injuries and illnesses
because it improves circulation of blood, oxygen and nutrients to all parts of the body, speeding your body's healing process.

A wonderful inclusion into any fitness regime. It helps improve endurance, flexibility and the speed of healing.

A natural way to relieve stress, relax tight muscles and release repressed emotions.



MASSAGE IS NOT:/


Found in the "red-light district", a 900 number, or greetings from "the Madam".

It wasn't until the end of the 1800's that massage acquired it's overtly sexual reputation; somewhat due to the 19th century idea that touching was considered a sinful bodily pleasure. Such reputation lingered through mid-20th century, but a few persistent professionals developed systems that have begun to earn respect.

Holistic practices are gaining popularity as more and more people desire to be in control of their own health care needs and develop interest in preventative measures in their overall well-being. Many states now require that massage therapists be licensed, building this respected and highly valuable form of body care.

The concept of massage therapy associated with "massage parlor" is slowly losing its stigma. With massage therapy, people can now enjoy the many advantages of touch, including nonsexual intimacyand the touch-bond with another human being, without having to worry about ruining their reputation.





Massage Tidbit:


According to the National Institutes of Health, approximately
20 million Americans receive some form of massage or bodywork every year.


Some information gleened from "The Complete Idiot's Guide to Massage"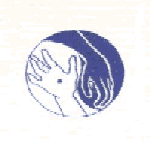 BACK