THE INFORMATION ON THIS PAGE
IS NOT ALL INCLUSIVE
AND IT IS NOT PRESENTED TO TAKE
THE PLACE OF THE ADVICE OR
RECOMMENDATION OF A QUALIFIED
MEDICAL PHYSICIAN.
MATERIALS PRESENTED HERE ARE NOT
PRESENTED TO OVER-RIDE YOUR OWN
COMMON SENSE.
REFLEXOLOGY




Reflexology can be traced to the Orient. It is an ancient healing science based on the principle that neural pathways connect reflex points on the hands, feet and even the ears, to the entire body, every muscle, gland, organ and cell. These connections form a network over which energy is released when these reflexes are massaged. The effect is remarkable in reducing stress, improving blood, lymph and nerve energy flow. By restoring balance in the body, reflexology gives us a relaxed state of inner harmony which can facilitate inner healing.

The theory of reflexology is based on the idea that holding firm pressure on the appropriate area of your foot, hand or ear where each zone connects, can stimulate areas of stress or energy blockage to promote healing and relaxation.

Reflexology is used as a complementary care for many people with a variety of conditions because it promotes overall health. Reflexology can help alleviate headaches, reduce back pain, decrease withdrawal symptoms of an addiction, ease PMS, aid in reducing the symptoms of diabetes and decrease pain in terminally ill patients.

A trained reflexologist understands the relationship between areas in the body and the reflexology points on the feet. A session includes pressure to all the points, benefiting the entire body. Reflexologists do not claim that their method cures. Like many other forms of bodywork, reflexology signals the body to heal itself.

Keep in mind that alternative health practitioners aren't always listed in the yellow pages. Ask around at your local health food stores, health clubs, chiropractor's office or even an alternative bookstore.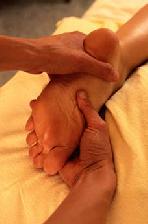 For further information, click above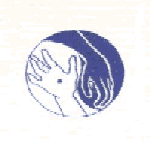 BACK