THE INFORMATION ON THIS PAGE
IS NOT ALL INCLUSIVE
AND IT IS NOT PRESENTED TO TAKE
THE PLACE OF THE ADVICE OR
RECOMMENDATION OF A QUALIFIED
MEDICAL PHYSICIAN.
MATERIALS PRESENTED HERE ARE NOT
PRESENTED TO OVER-RIDE YOUR OWN
COMMON SENSE.
ARE THERE TIMES
WHEN I CANNOT HAVE A MASSAGE?

[RANGE OF MOTION]

[DECUBITUS ULCERS]

[DIABETES]

[ERYSIPELAS]

[GOUT]

[HERPES SIMPLEX]

[VERICOSE VEINS]

[SHIN SPLINTS]

[WHIPLASH]



ERYSIPELAS
Streptococcus infection which kills skin cells; painful inflammation of the skin.
This bacterial infection can invade both the lymph and circulatory systems.
This condition is highly contagious, and the risk of blood poisoning is extremely high if it moves into the circulatory system.

Massage is systemically contraindicated until the infection is completely gone.


HERPES SIMPLEX
A viral infection presenting with cold sores and fever blisters around
the face (Type I) or around the genitals, thighs or buttocks (Type II).

Locally contraindicated for any kind of herpes in the acute stage.

Systemically contraindicated if showing systemic signs of infection.

Clients with history of herpes simplex, but with no active symptoms, massage is indicated.

***It is highly recommended that a physician's certificate be presented that massage therapy is ok to perform, and the therapist should follow the universal laws of sterilization when performing massage on clients with active symptoms.


DECUBITUS ULCERS
Commonly referred to as bedsores. Caused by impaired circulation to
the skin, leading to irreplaceable tissue death. This type of
ulcer does not crust over and will remain as open wounds, which
are highly susceptible to infection.

When the tissue is damaged, massage is locally contraindicated until the ulcers are completely healed over.


SHIN SPLINTS
Lower leg complaints involving a combination of an injury to the
anterior and/or posterior tibialis with the possibility of a
hairline fracture(s) to the tibia. Usually brought on by the
overuse or misalignment of the ankle.

Test by resisted dorsiflexion (anterior tibialis), resisted plantarflexion (posterior tibialis).

Massage is indicated for mild shin splints, but is advised cautiously for periostitis or stress fractures.

CONTRAINDICATED completely for anterior compartment syndrome.
Massage is a way to prevent shin splints and periostitis from advancing
into anterior compartment syndrome.


VERICOSE VEINS

Distended veins in the legs caused by valvular incompetence and a backup of blood returning to the heart. They are ropey, purplish/bluish and twist out of their usual course ~ most often on the posterior of the calf; sometimes on the thigh.

CONTRAINDICATED locally and distal to the vericosity if the veins are really bad. Deep and specific work on mild vericosity is also contraindicated, but otherwise safe for massage.


DIABETES
Diabetes is a group of related disorders, not a single disease, which result in elevated blood sugar levels and then put out in the urine. This disorder is characterized by glucose intolerance/deficiency and disturbances in carbohydrate, fat and protein metabolism.

If the tissue of a person with diabetes is healthy, massage is indicated with the clearance of their primary physician.


GOUT
An inflammatory arthritis caused by deposits of sodium urate (uric acid) in and around joints, especially common in the feet. Causes joints to become red, hot, swollen, shiny and extremely painful. Usually a sudden onset.

Metabolic gout: Kidneys may be functioning normally, but the body is overloading the kidneys too quickly with uric acid for the kidneys to keep up with the excretory process.

Renal gout: Uric acid load may be normal, but the kidneys are not functioning well, sending the uric acid into the blood stream and ending up in the feet. This type kidney insufficiency may be hereditary, or due to problems such as diabetes or lead poisoning.

SYSTEMICALLY contraindicated in the acute stage. LOCALLY contraindicated for gouty joints AT ALL TIMES.


WHIPLASH
This is a term used for a series of neck injuries that involve sprained ligaments, strained muscles, misaligned or fractured vertebrae, herniated/ruptured discs, TMJ problems and CNS damage. Whiplash usually presents itself with pain in the neck, extending to the shoulders and arms and often accompanied by headaches.

Massage is contraindicated in the acute stages of whiplash.
Massage is indicated in the subacute stage and especially when used in conjunction with chiropractic manipulation, massage can help in bringing the problem to fruition.






MASSAGE TIDBIT


Active ROM (Range of Motion) is when you move a joint through its range by yourself; i.e., circling your arms.
Passive ROM is when a joints is moved through its range without your assistance; i.e., by the massage therapist.





Some information gleened from "The Complete Idiot's Guide to Massage" and "The Massage Therapist's Guide to Pathology"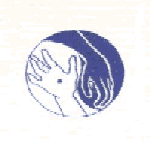 BACK